Professional Truck Dispatch in USA
Professional truck dispatch in the USA involves coordinating and managing the logistics of trucking operations. A truck dispatch service acts as a liaison between truck drivers and clients, ensuring efficient transportation of goods from one location to another. Here's an overview of the role and responsibilities of a professional truck dispatch service in the USA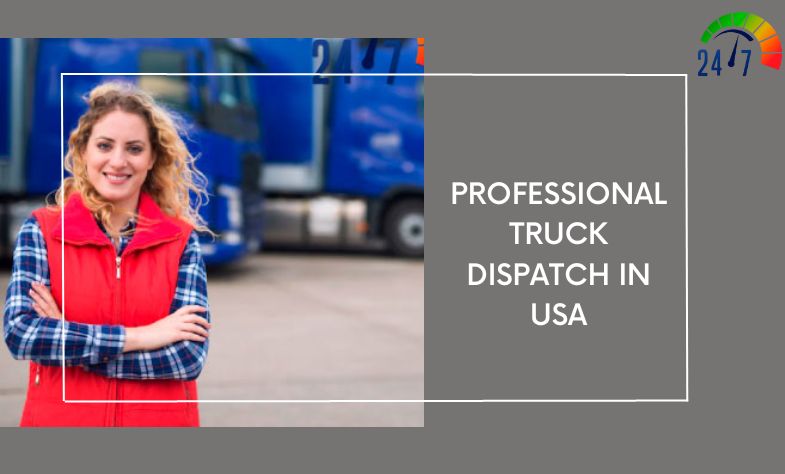 Load Assignment: The dispatch service receives
Shipment requests from clients and assigns them to available truck drivers or carriers based on factors like load size, destination, and driver availability. They ensure that the right truck is matched with the appropriate load to maximize efficiency.
Route Planning: Dispatchers plan and optimize routes for truck drivers to minimize fuel consumption, reduce transit times, and avoid traffic congestion or road closures. They consider factors such as distance, traffic conditions, and any specific requirements or preferences of the client.
Communication: Dispatchers act as the primary point of contact between truck drivers, clients, and other relevant parties. They maintain constant communication with drivers to provide updates, address any issues or delays, and ensure smooth coordination throughout the transportation process.
Tracking and Monitoring: Dispatch services
Utilize advanced tracking technology to monitor the location and status of trucks in real-time. This enables them to provide accurate updates to clients and proactively address any potential delays or disruptions.
Documentation and Compliance: Dispatchers ensure that all necessary documentation, such as bills of lading, permits, and customs paperwork, is completed accurately and in a timely manner. They also ensure compliance with federal and state regulations related to trucking operations, including hours-of-service rules and weight restrictions.
Problem Solving: Dispatchers are experienced
Handling unexpected situations, such as mechanical breakdowns, accidents, or changes in delivery requirements. They quickly assess the situation, coordinate necessary repairs or alternate arrangements, and communicate any changes to drivers and clients.
customer Service: Providing excellent customer service is a crucial aspect of professional truck dispatch. Dispatchers address client inquiries, resolve complaints or issues, and maintain positive relationships with clients and drivers to ensure repeat business and client satisfaction.
It's important to note that there are various truck dispatch services available in the USA, ranging from independent dispatchers to larger dispatch companies. The specific services offered may vary, but the fundamental goal is to efficiently manage and coordinate trucking operations to meet client requirements.